Currently, Thrive Architect does not provide support for third party plugins in their builder. This means that we are unable to create a SmartVideo widget that works natively within their builder.
Fortunately, you can still add a SmartVideo manually using Thrive Architect's WordPress Content block.
All you need to do is click Add Element and drag a WordPress Content block onto the page.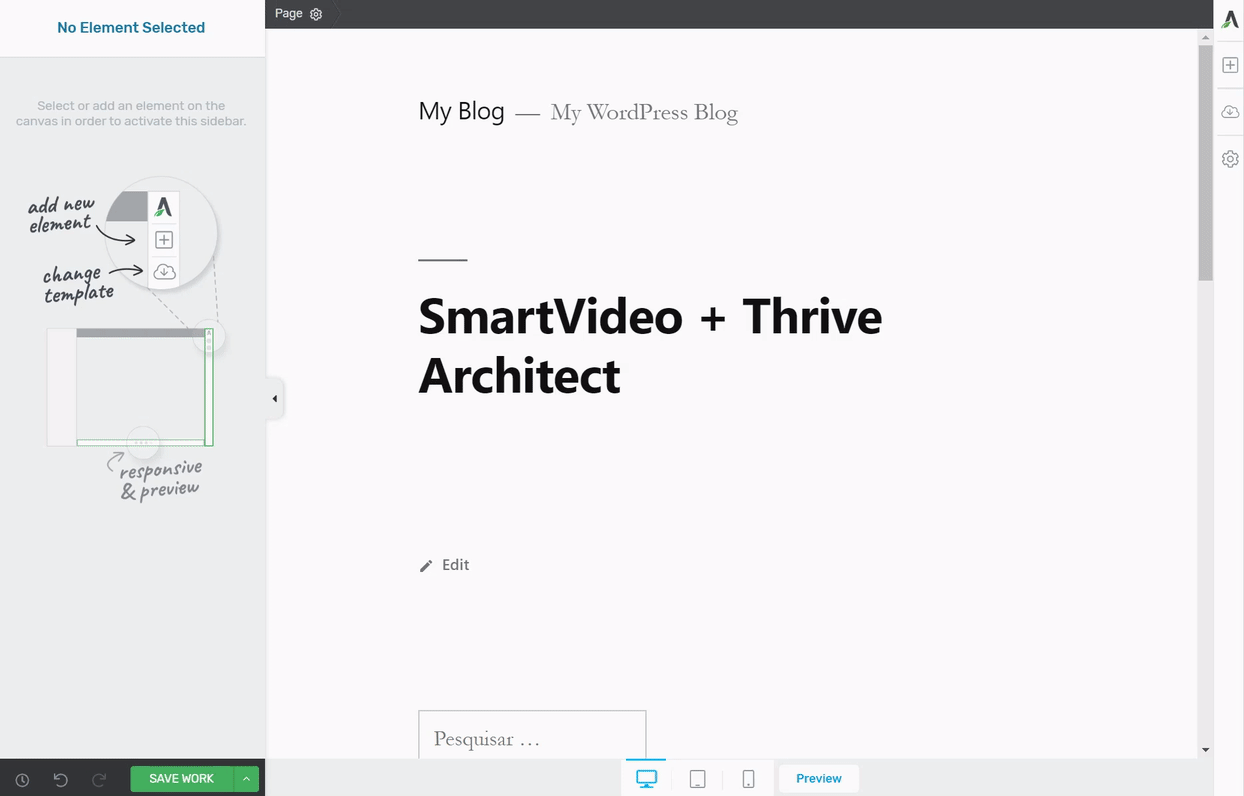 Make sure you're in the text editor rather than the visual editor, paste in your SmartVideo tag, and click Save. You should now see the video on the page.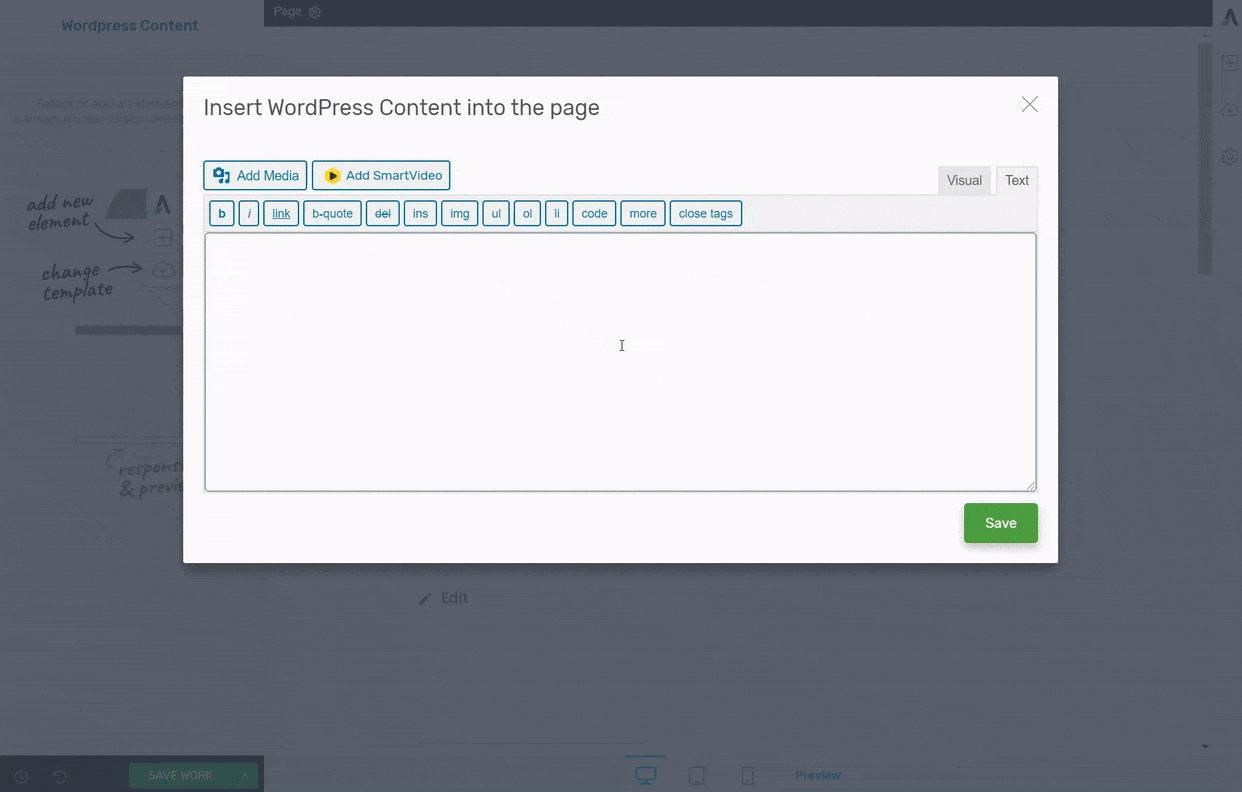 If you have any questions, please let us know!