Google Drive is experiencing an issue that blocks importing of their videos. This should be temporary but we're not sure when they'll resolve it.
In the meantime, we recommend using another storage provider.
Directions:
1. Upload your video to Google Drive.
2. Right click the video you wish to embed then click Preview.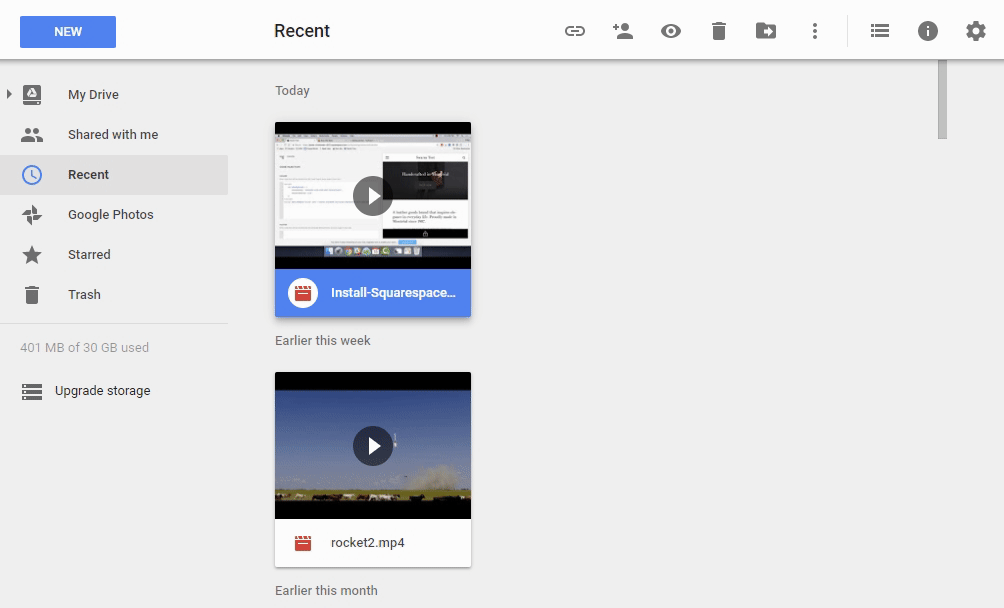 3. From Preview, click the ellipsis, then click Open in new window.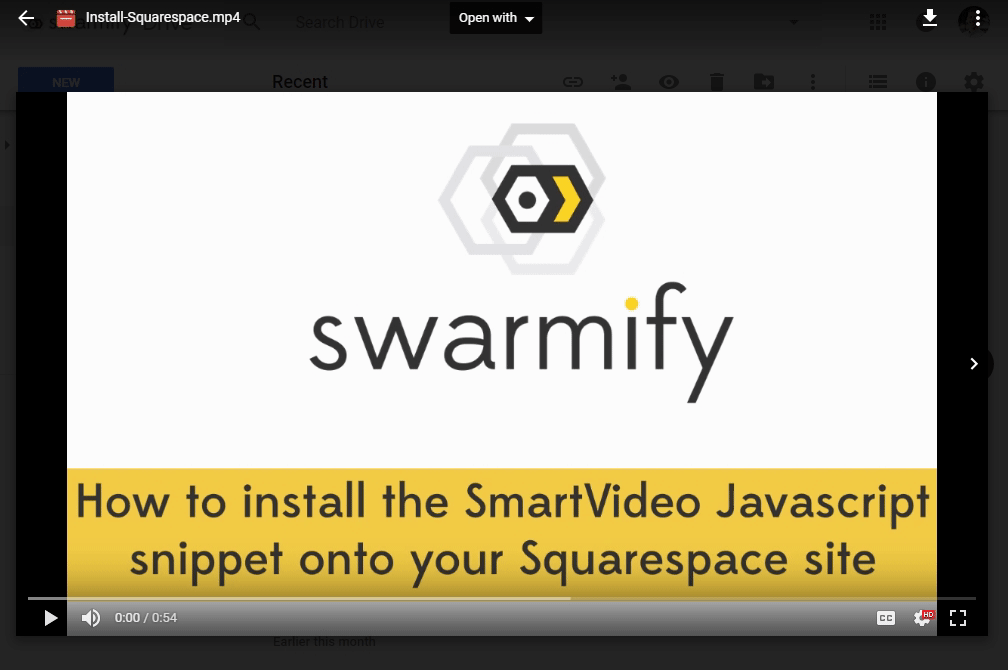 4. From the new window, click the ellipsis, then click Share, click Advanced, click Change, select Public on the web, click Save, click Done.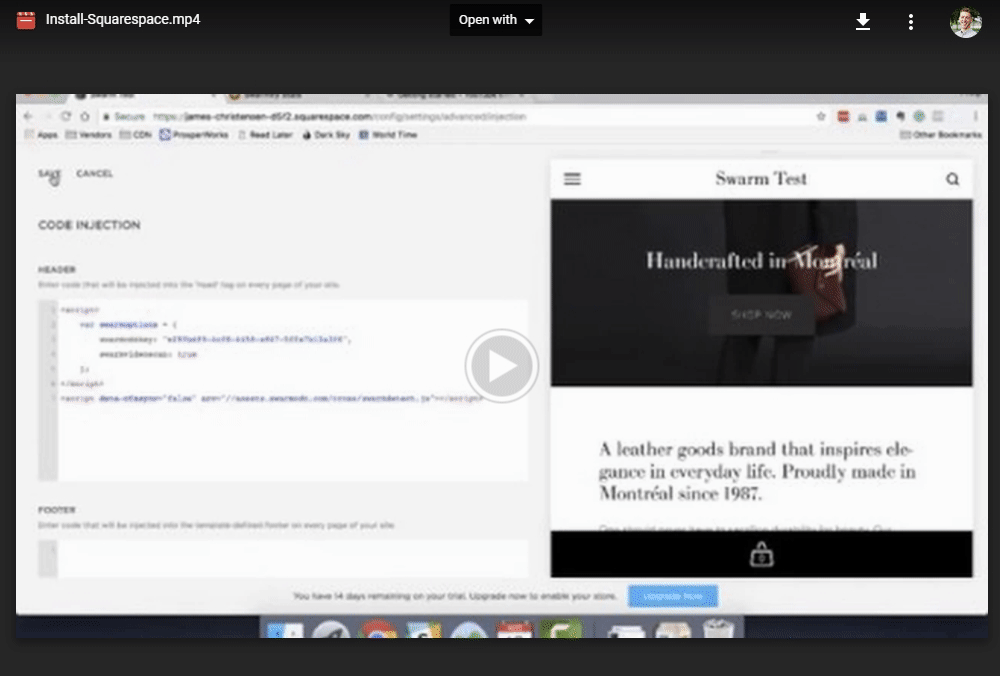 5. Click the ellipsis, click Embed item… , copy the source URL, click OK.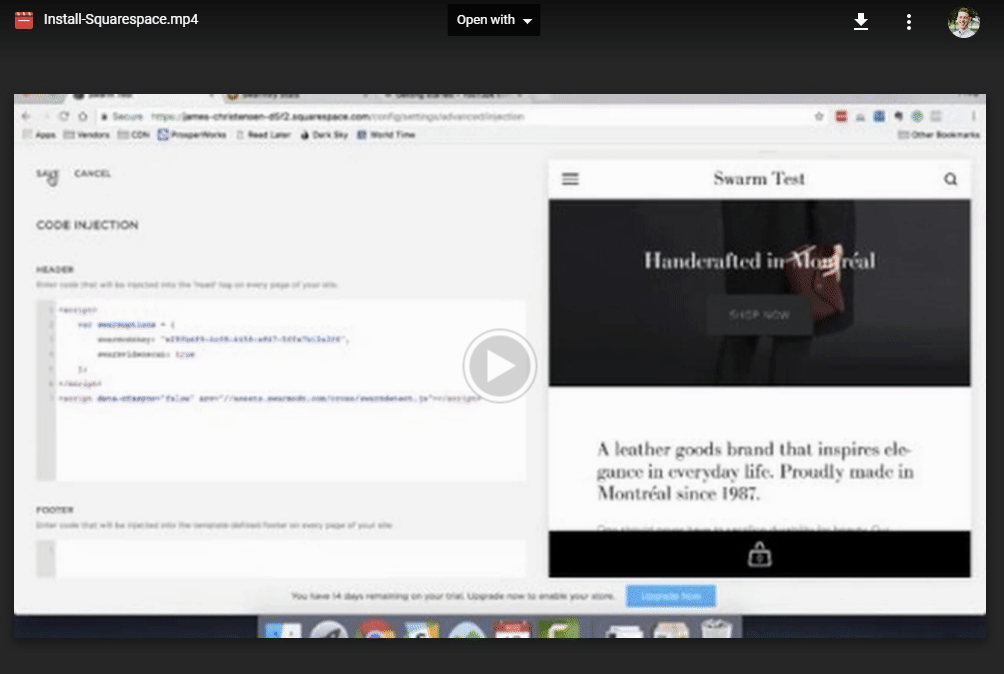 If you are using our WordPress plugin, simply paste the URL into the Video Url field of the widget like so: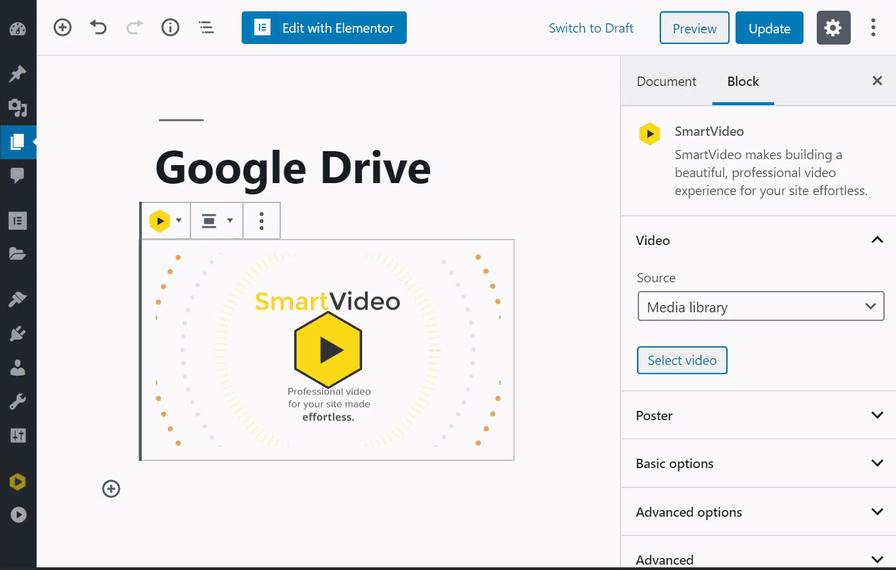 Note: videos stored in Google Drive will not be able to be viewed in the SmartVideo player until the video file has been downloaded, encoded, and stored on our global delivery network. For most video files, this takes less than 30 minutes.
If you are not using our WordPress plugin, copy the SmartVideo tag below and paste it where you wish to embed the video.
<smartvideo src="path/to/my/video.mp4" width="1280" height="720" class="swarm-fluid" controls> </smartvideo>
Then, paste the Google Drive URL into the SmartVideo HTML tag, replacing the path/to/my/video.mp4 placeholder.
Your video is now ready to be embedded on your site and delivered by SmartVideo!